Cinfed Mortgages
Make Finding A New Home Fun And Easy.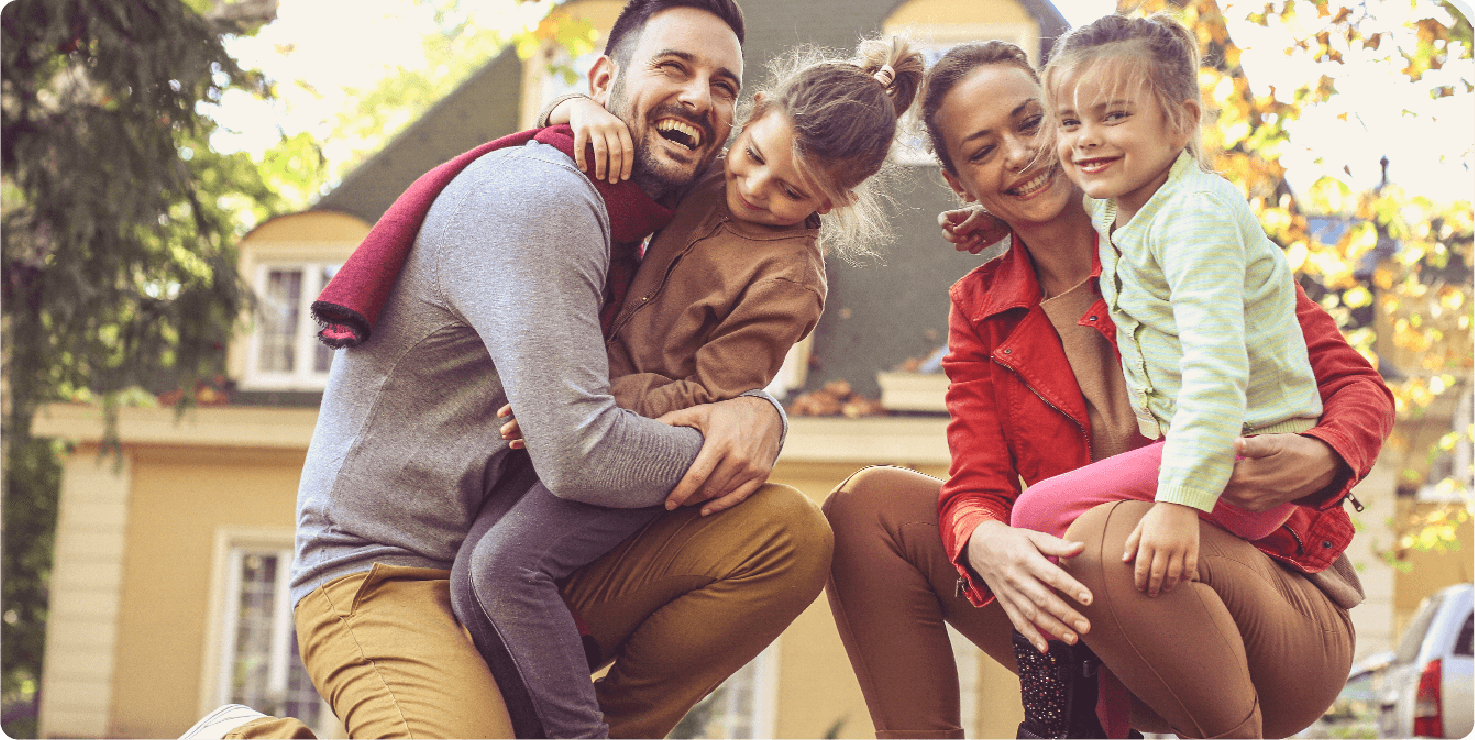 Cinfed understands there's nothing quite like the pride of owning your own home.
Which is why we make it easy to find all the financing you need to make your dreams a reality.
A few ways we can help you realize your dreams:

A tailored mortgage program that addresses typical first time buyer challenges without requiring you to purchase private mortgage insurance. Gives you the option to make affordable payments with the 7 year adjustable rate. Only 10% down payment required. Typically, this is a good fit for someone who:
Plans to purchase a home for the first time
Has not owned a home within the last 3 years

Our common sense underwriting program that gives your monthly budget the flexibility it needs during your transition to a new home with 12-month, interest only payments. Typically, this is a good fit for potential homebuyers who:
Found a new home before listing their current home for sale
Have not yet completed construction on their new home
Need to use the equity in their existing home to purchase a new home

A Construction Loan is used to finance the building or major remodel of your home. Once the construction is complete, your loan is then converted into your new mortgage.

Renovating your house is an exciting opportunity to make your home just the way you like it and improve its market value. If you plan to make changes to your current or new home, exceeding $30,000, then a Cinfed Renovation loan is the perfect choice.

Use the value in your home as collateral to secure a revolving line of credit. Functioning similarly to a credit card, you will be able to use any amount up to the amount initially agreed upon. Choose if you plan to:
Make repairs or upgrades to your home
Pay down debt
Purchase another property

Refinancing is perfect if you're interested in acquiring a lower rate, wanting to shorten loan terms, change lenders, or cash out to consolidate. Others may have recently divorced and want to remove the spouse from the mortgage, or just simply change the interest payback structure. Refinancing may be a good fit if you want to:
Lower your interest rate or change loan terms
Use equity to make purchase or renovation
Consolidate debt
Mortgage Loan Originator Directory
The SAFE Act (Secure and Fair Enforcement for Mortgage Licensing Act) requires all mortgage loan originators register with the Nationwide Mortgage Licensing System and Registry (NMLS). Once registered, each loan originator is assigned an NMLS unique identifying number. Registration information can be viewed on the NMLS Consumer Access website
Cinfed Credit Union NMLS ID 787678
| NMLS ID # | MLO NAME | BRANCH | PHONE NUMBER |
| --- | --- | --- | --- |
| 585818 | Dwayne Holt | Oakley Branch: 4801 Kennedy Avenue, Cincinnati, OH 45209 | 513-333-3850 |
| 1475130 | Ryann Collins | Oakley Branch: 4801 Kennedy Avenue, Cincinnati, OH 45209 | 513-333-4229 |
| 1747055 | Megan Sweigart | Oakley Branch: 4801 Kennedy Avenue, Cincinnati, OH 45209 | 513-333-3872 |
| 1879811 | Leann Rose | Oakley Branch: 4801 Kennedy Avenue, Cincinnati, OH 45209 | 513-333-3998 |
| 2081111 | Kelsey Webb | Oakley Branch: 4801 Kennedy Avenue, Cincinnati, OH 45209 | 513-333-3995 |